The last few months have been very busy for our 5th class as we prepared for the Vex Robotics IQ Squared Away challenge!
 Our preparations began in October, when we began working in our different teams. The teams that we were divided into were: the materials team, design team, build team, PR team, programming team and STEM team.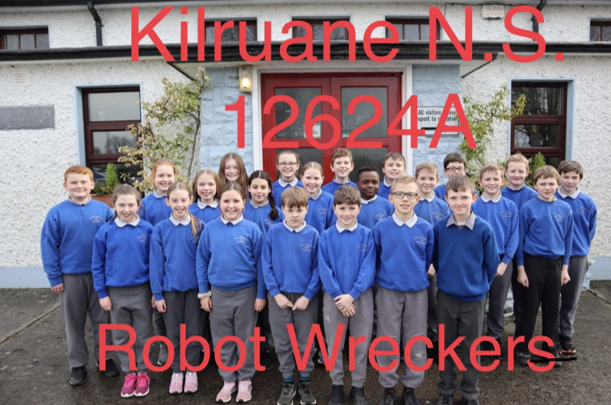 The materials team were responsible for organising all the robot parts and working with the design and build team until the robot was built.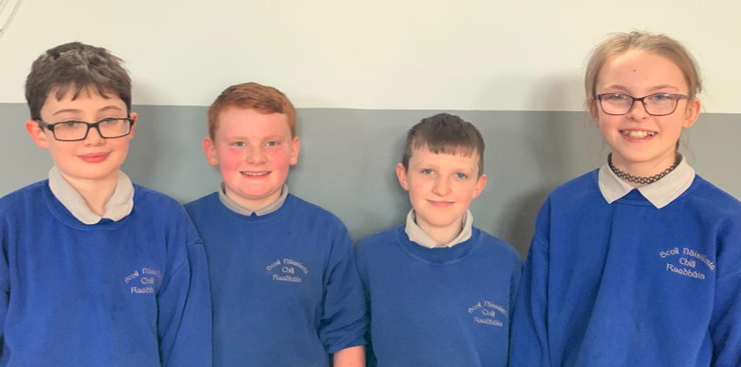 The design team worked together to come up with different robot designs that we thought would perform well in the Vex challenge! This was one of the hardest jobs as we knew the robot only had 60 seconds to complete each challenge. We came up with a number of different designs until we chose the best one!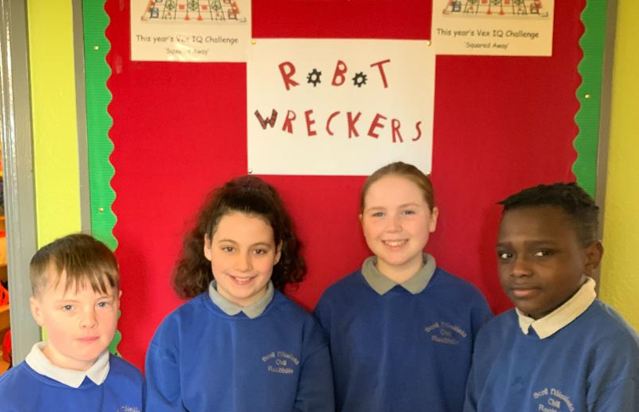 The build team worked very closely with the materials and design teams. Together, the teams made changes to the original design, such as adding an extra wheel in the centre to help the robot move sideways.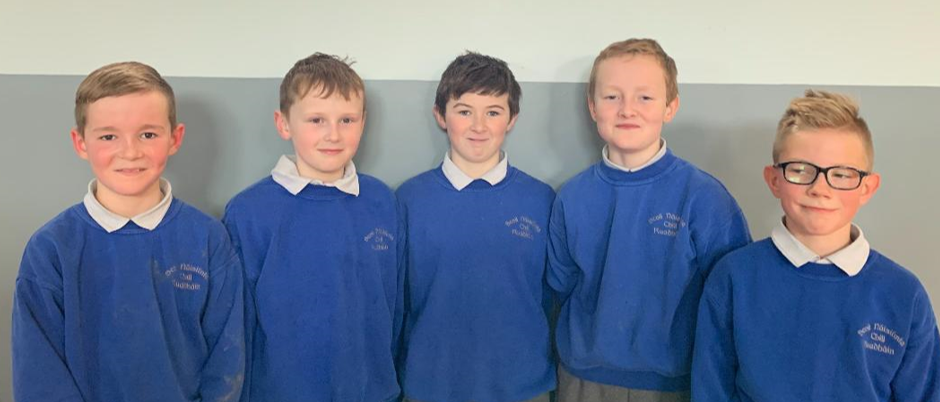 The PR team did a fantastic job designing our team logo. They fundraised for transport to the Mid-West Regional Final in Dell, for new robot parts and for our t-shirts and hats that we designed. We held a bake sale in December which was a huge success and all the tasty treats were enjoyed by all! We were very thankful to receive sponsorship for our t-shirts and hat from the Fire Service in Nenagh.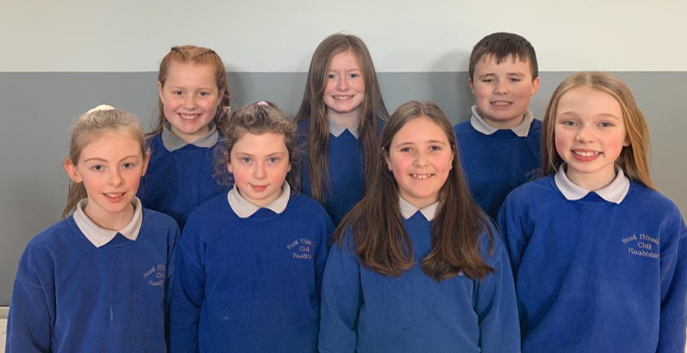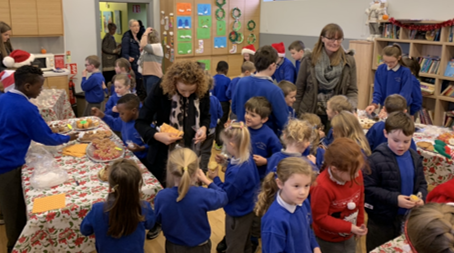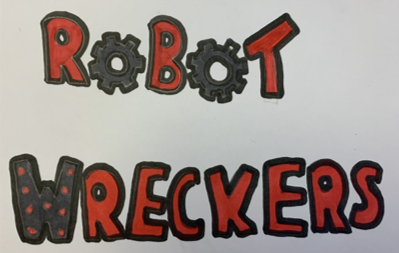 The programming team had to prepare the robot for the autonomous challenge. We learned how to code, which meant that we could tell the robot what to do when it was in the arena by itself.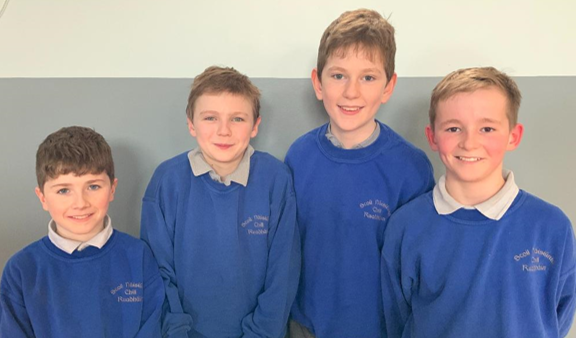 The STEM team submitted our video on the 16th of January. We researched how scientists have been using robots for many years to collect data on Mars.
Here is our video submission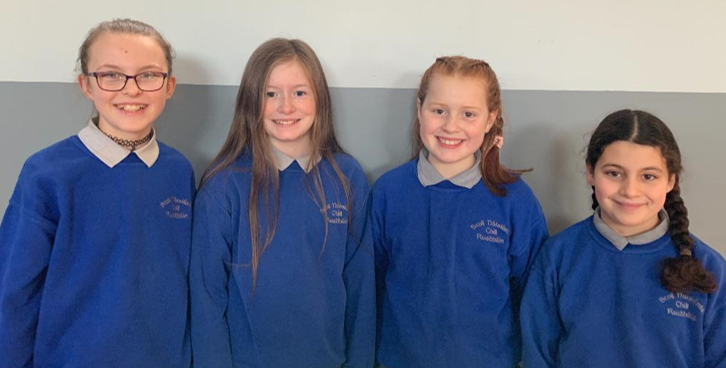 Preparing for the regional in Dell Limerick and learning all about STEM
On the 17th of January, we held a scrimmage with Nenagh C.B.S. to test out our robot and to practice the team work challenge. This was very useful as it helped us to work on our strategies for scoring points with another team and gave us time to practice our driving skills with a second robot in the arena. It also highlighted areas in our robot design which we needed to improve on. 
Engineering Notebooks
As part of the VEX programme each of the 5 teams has an Engineering Notebook. In our Engineering Notebook, each team keeps a record of their work. The Materials, Build and Design Teams keep a record of our robot designs and changes made to the robots. The PR team keeps a record of their work on deciding our team name and logo, and fundraising ideas and events. The Programming team keeps a record of everything to do with programming our robot including the many programme changes.
We have worked very hard on keeping our Engineering notebooks up-to-date including information about our visit to Modular, our Parents night and the Regional Finals in Dell. We have added diagrams and photographs to help explain our journey to-date!!
Some examples of the contents of our Engineering Notebooks
Trip to Modular Automation
 We paid a visit to Modular Automation in Shannon, on the 20th of January. We really enjoyed our visit as we got to see real life robots working to build different medical devices that are used by doctors in hospitals. We did a presentation outlining the Vex Robotics programme and the teams we were on. We also brought our own robot and demonstrated how it worked to some of the engineers working in Modular. They were very impressed with our robot design! Our STEM team also presented their research findings and displayed their project for everyone to see.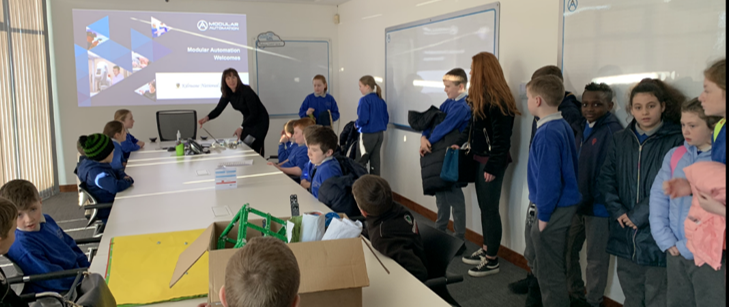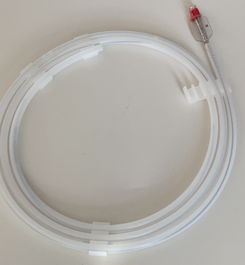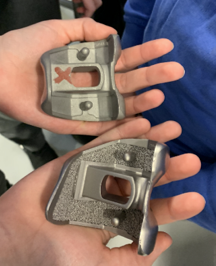 Parent Presentation  
We held a parents' information evening on the eve before the Vex Regional Final in Dell. We explained what the Vex IQ Squared Away Challenge entailed and showed them the video of the challenge. We also showed them our STEM video and explained what each team had been working on. Our drivers then gave a demonstration of what our robot could do. Our parents were delighted to finally see what we had been working on and talking about for the past few months! They were very impressed with our robot and what it could do!
Regional Final in Dell Limerick
On Tuesday the 28th of January, we headed to Dell in Limerick to participate in the Midwest Regional Vex Finals. We were so excited to finally compete against other robots after weeks of practicing!
On the day, we competed against 31 other schools in a number of categories including the robot driving skills, teamwork challenge, autonomous driving and the STEM project. After we completed the autonomous and driving skills challenge, we took part in the team work challenge. This was where we were paired with other schools to score as many points together in 60 seconds. We were one of ten schools that qualified for the finals of the teamwork challenge. Eventually we finished in joint 5th place!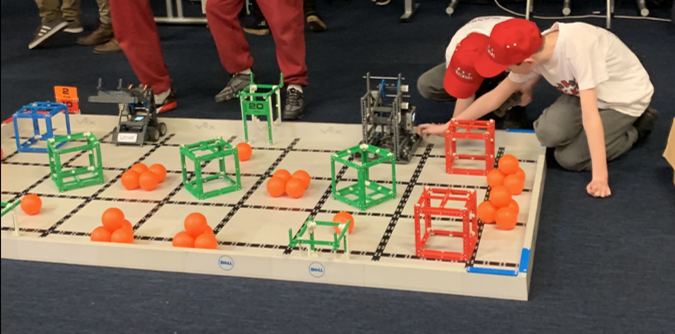 In order to qualify for the National Vex Finals in Cork, we needed to win one of the qualifying award categories. We were delighted when it was announced that we had won the STEM award for the video that we submitted!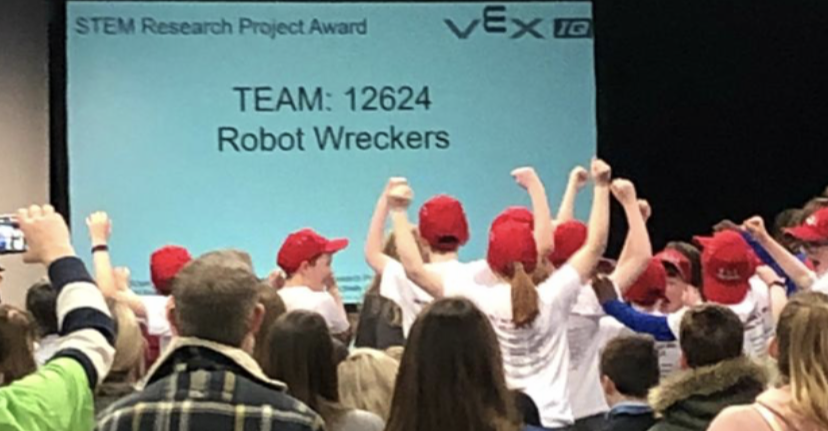 Winning this award meant that we would be going to the Vex Robotics National Finals in CIT, Cork!!!!!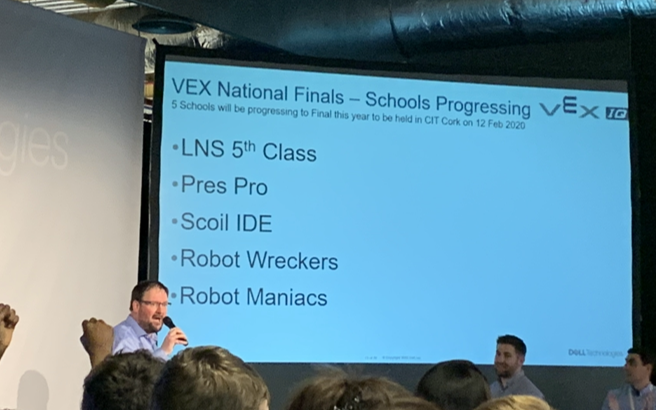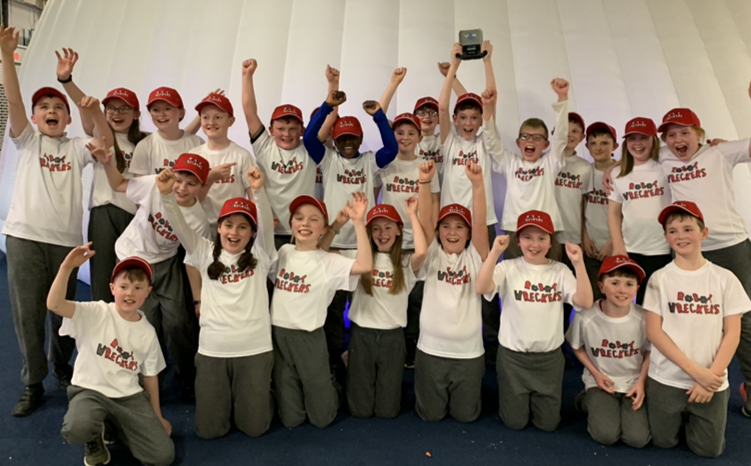 Since the competition, we have been busy tweaking our programming and robot design in order to score more points on the day. We have also been updating our log books daily. The Vex Robotics National Finals take place on the 12th of February in CIT and we are very excited! We are continuing to fund raise for our journey to Cork for the National Vex Finals!
The PR Team